Events
Allesley Park Walled Garden
Have you thought about making your own compost in your garden but not known where to start? We host an event of making your own compost at 10-12 noon on Saturday, Sept. 18.
There are two kinds of composts – hot composting and cold composting. We will demonstrate hot composting which can decompose quicker.
We will show you a good ratio of the carbon to nitrogen pile and how to make good organic compost during the event.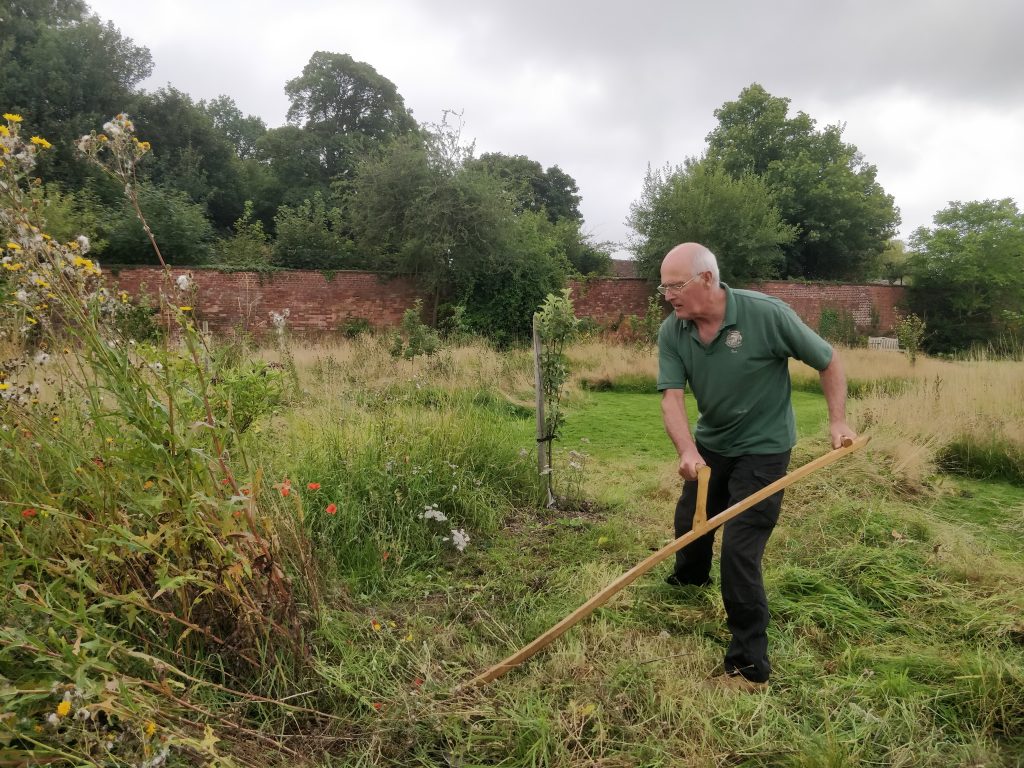 Scythe is the most important of all agricultural hand tools and has been used in farms for many centuries. It consists of a curved blade fitted at an angle to a long curved handle, used for cutting grain and grass. It has been considered as one of the zero-emission tools for the environment.
We are happy to demonstrate how to use the friendly environment tool properly and the aftercare in the Walled Garden on 28th and 29th August.
Our team member Mr Tim Claye will be happy to answer all the questions about the scythe.
Hope to see you all.
Our market is held once a month from May to Oct each year. Everyone is welcome to attend the markets. There you may find refreshments and our fresh and organic cooked food. All the markets are currently suspended until further notice, due to Covid-19.
Activities
School leaver challenge/Young people project
Wassailing Carol
An ancient mysterious ceremony to encourage bountiful harvest, presented by a group of people gathering together at the beginning of each year to pray by carolling, parading, chanting reciting poetry and banging loud objects to ward off evil spirits.
Speech Event
A horticulture speech event is held in March each year. The speaker gives a thorough speech about horticulture, discusses and exchanges some ideas with the audience about gardening. Tickets will be available in advance.
Looking forward to see you next time.
Special Needs/Physical and Mental Health Project
Our group is enthusiastic in association with any special needs, physical/mental health projects held at our garden. The garden is also wheelchair accessible. Please contact us, If you are organising a project and interested in using our venue.
Education
We are glad to be able to visit schools to give talks or to provide our venue for pupils/young persons to learn about horticulture and the importance of an eco-friendly environment.