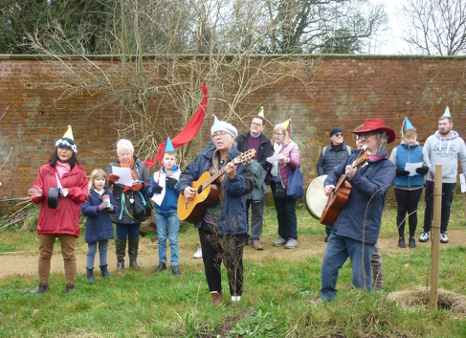 Events
Allesley Park Walled Garden
The beautiful season of Autumn has arrived. It is also the harvest season at our Walled Garden. Allesley Park Walled Garden Group would like to invite you to join us at our Apple Day from 10 am to 2 pm on Saturday, October 14.
The Walled Garden has fewer fruits in our orchard this year. We still managed to prepare some fruits on this occasion. However, you are welcome to bring your apples from your garden or buy them and bring them to the Walled Garden and we will press them and make your juicy juice.
There is also a refreshment for you and your family to enjoy. You can also meet our local hedgehog group with the full information on how to look after hedgehogs. So come and join us for a fun day.
Our summer event is coming.
Have you visited Allesley Park lately? The vegetables, herbal gardens and trees in the orchard are thriving. Bring your children and loved ones to come visit us in the summer.
We are glad to announce that our summer picnic event will be held from 10 am – 2 pm on Saturday 19th Aug. There will be plenty of traditional lawn games in the field area, children activities and the name of the scarecrow competition will resume for the children. Our popular refreshments will be ready for you just in case your picnic runs out.
You are also able to pick some fresh organic vegetables from our display shelves for a small donation on the day.
Welcome to see you.
Thank you to all of you who attended the coronation celebration. We all enjoyed it although the weather was depressing. Apologise for cancelling some of the activities due to the rain all day. We will hold the event again when summer arrived.
CORONATION CELEBRATION
Walled Garden is glad to hold a coronation celebration from 11.00 am till 2.00 pm on Monday 8th May.
Bring your own picnics – there will be a refreshment stall with tea, coffee, squash & cakes. There will also be plenty of traditional garden games for you to enjoy with your family & friends, a garden trail for the kids and a name the scarecrow competition.
Blossom Watch Week
Spring has arrived. Walled Garden is glad to announce that we will have our first Orchard Blossom Day event on 29th April this year. Mr Claye, our orchard volunteer, is happy to give a guided tour at 10 am, 11 am and 12 pm. Everyone is welcome to visit the beautiful blossom.
Wassailing
Thank you to everyone attending the event. The weather did not stop us to sing and chant at the event. Hope you enjoyed it as much as we did.
The most popular event at the Walled Garden, Wassailing, will be held on 7th January 2023. Come to join us to sing songs, dance around to scare off any evil spirts and wake up the trees so they will give good fruits.
Add on your diary and don't forget to bringing your pots and pans /instruments for the event. Please be aware there will be loud noises at the event if you bring along the little ones.
Education project – School Visits
We are glad to be involved with three primary schools as part of their curriculum. The pupils who visited the Walled Garden were enjoying sowing seeds, guided tours in orchards, composting sites, wormery and vegetable patches with our volunteers. They showed enthusiasm about learning all the aspects. One of the schools also paid another visit for the harvest. We were also enjoying the hosting and interaction with them.
Making your own compost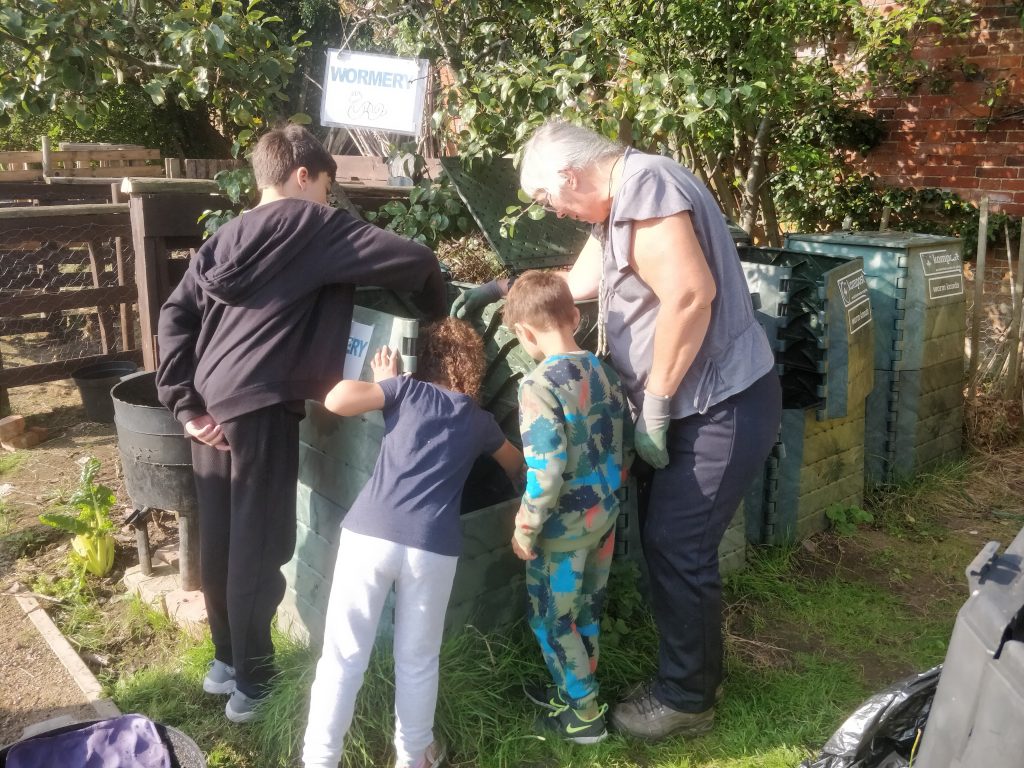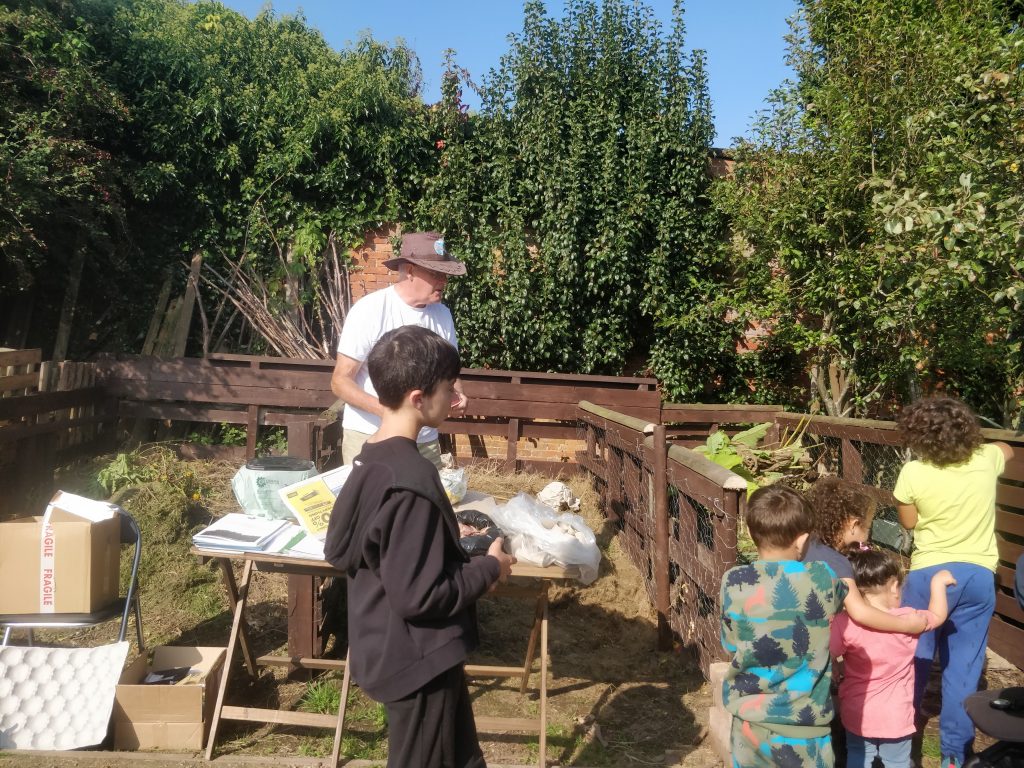 Our market is held once a month from May to Oct each year. Everyone is welcome to attend the markets. There you may find refreshments and our fresh and organic cooked food. All the markets are currently suspended until further notice, due to Covid-19.
Activities
School leaver challenge/Young people project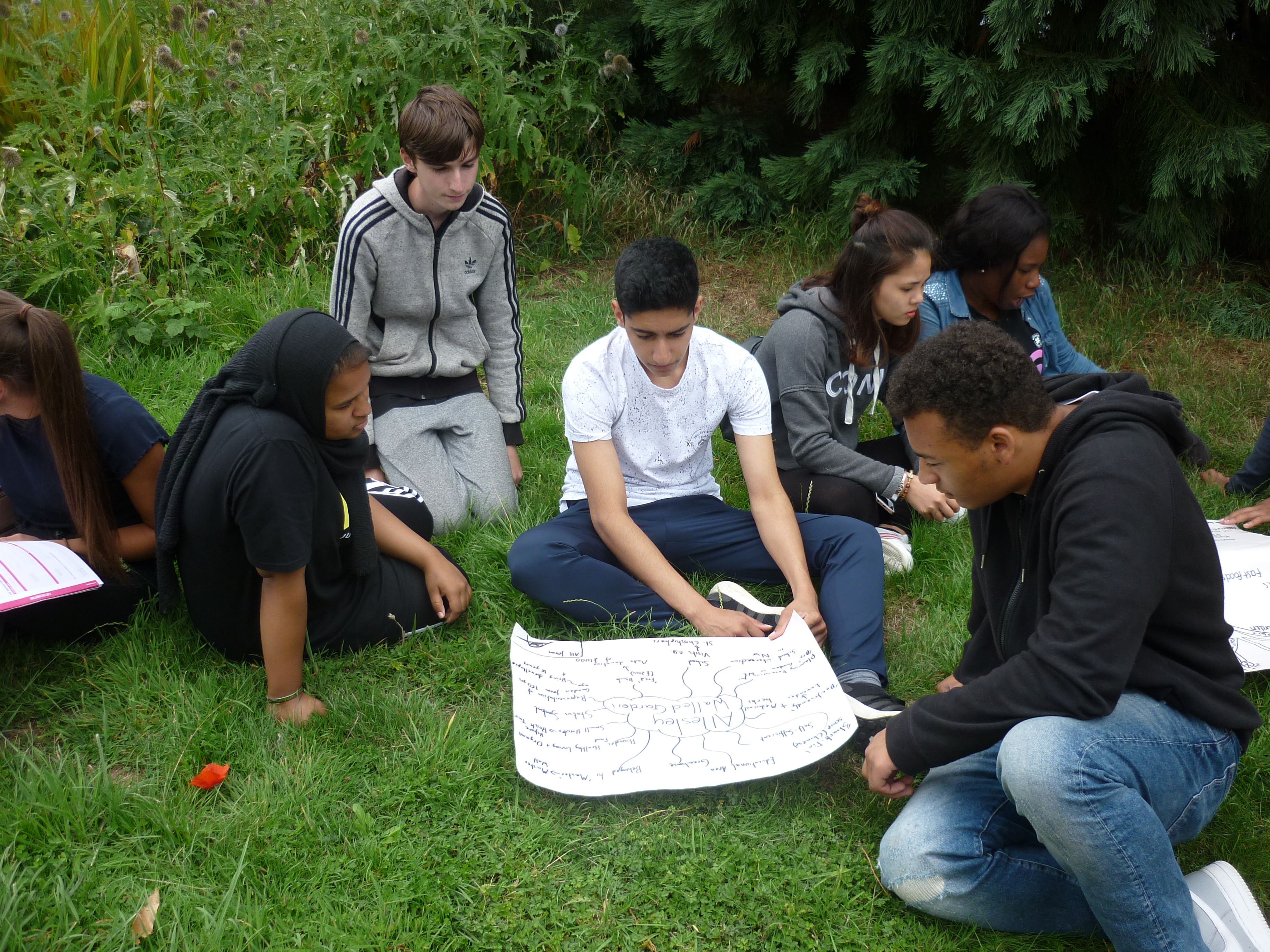 Wassailing Carol
An ancient mysterious ceremony to encourage bountiful harvest, presented by a group of people gathering together at the beginning of each year to pray by carolling, parading, chanting reciting poetry and banging loud objects to ward off evil spirits.
Special Needs/Physical and Mental Health Project
Our group is enthusiastic in association with any special needs, physical/mental health projects held at our garden. The garden is also wheelchair accessible. Please contact us, If you are organising a project and interested in using our venue.
Employee Volunteering Project
The walled garden group is welcome to incorporate the employee volunteering project. Contact us if you are interested.
Education
We are glad to be able to visit schools to give talks or to provide our venue for pupils/young persons to learn about horticulture and the importance of an eco-friendly environment.