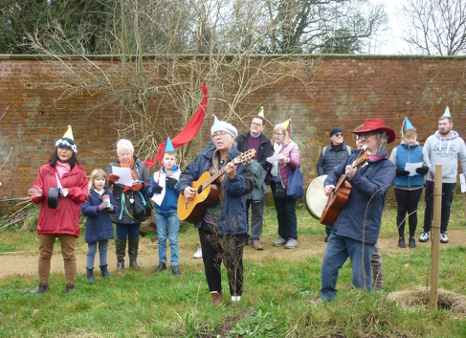 Events
Allesley Park Walled Garden
Welcome to join the family picnic event after all the children back to school. There are a lot of traditional lawn games, children's activities and adventure trails provided by the Walled Garden Group that the children and the adults can play with. Refreshments will also be served by our group members.
As a tribute to the memory of our much loved Queen, we invite you to join us in a one-minute silence at 12.00 noon.
Scythe demonstration
The Walled Garden are glad to introduce the public to how to use a Scythe in your garden from 9 am to 12 pm on Wednesday 27th July.
Scythe is the most efficient and practical tool for agriculture. It is a traditional friendly environment tool for cutting grass and has been used for centuries in the farming industry.
With a scythe, you can reach under low-hanging branches to clear away suckers and get much closer, more easily and safely to the tree than with machinery.
Our member Mr Tim Claye is glad to demonstrate how to use a scythe properly to cut grass and will be happy to answer all the questions about using the scythe and the aftercare.
Everyone is welcome.
Education project – School Visits
We are glad to be involved with three primary schools as part of their curriculum. The pupils who visited the Walled Garden were enjoying sowing seeds, guided tours in orchards, composting sites, wormery and vegetable patches with our volunteers. They showed enthusiasm about learning all the aspects. One of the schools also paid another visit for the harvest. We were also enjoying the hosting and interaction with them.
Happy New Year 2022.
Hope you are keeping well.
We are glad to announce our first event from Allesley Park Walled Garden Group in 2022, Wassailing, will be held at the Walled Garden between 11 am – 12:30 on Saturday, January 15.
Wassailing is a Twelfth Night tradition that has been practised in Britain for centuries. Ravellers visiting orchards make a hullabalooto (often by banging pots and pans) sing to the trees and spirits in the hope of ensuring a good harvest the following season.
There will be plenty of refreshments served at the event e.g. mulled wine, ginger beer, hot juice, water and cakes. Everyone is welcome.
The weather will be cold on Saturday. Please wear thermal clothes and a hat to keep you warm enough at the Walled Garden. Fire-retardant and non-hazardous are our recommendation!
Otherwise, the brighter the better normal dress or costume, whatever you feel appropriate to the surroundings at the garden. Don't forget to bringing your pots and pans /instruments for the event. Please be aware there will be loud noises at the event if you bring along the little ones.
Thank you to everyone for the generous donations toward our produce and to all the visitors who have visited Allesley Park Walled Garden. We are glad to say that we have had a successful harvest.
Autumn is always a fantastic season, therefore we would like to share our happiness with you all. Please join us along with your family and friends to our Apple & Pear Juicing day event which is on Saturday 23rd October 10.00 – 14.00.
Please bring your own Apples and or Pears to make them into juice with the aid of Tim. We do have some bottles for purchase, however, if you can, please bring your own bottle/container.
Refreshment stalls will be serving Homemade Cakes, Tea and Coffee, Squash, Homemade Pumpkin soup and Parsnip Soup with bread. Also homemade Jams and Pickles.
Raffle prizes as well.
Hedgehog Rest Rescue will also be there to talk about the great work that they do and answer any questions that you may have. They kindly ask for donations of Cat & Dog food in jelly if you can.
We look forward to seeing you.
Raffle prizes:
Winning raffle numbers were: 589 – Pumpkin flower arrangement, 576 – exercise mat & bag, 577 – selection of jams in a basket, 585 – alarm clock & children's activity set. All prizes were claimed and delivered.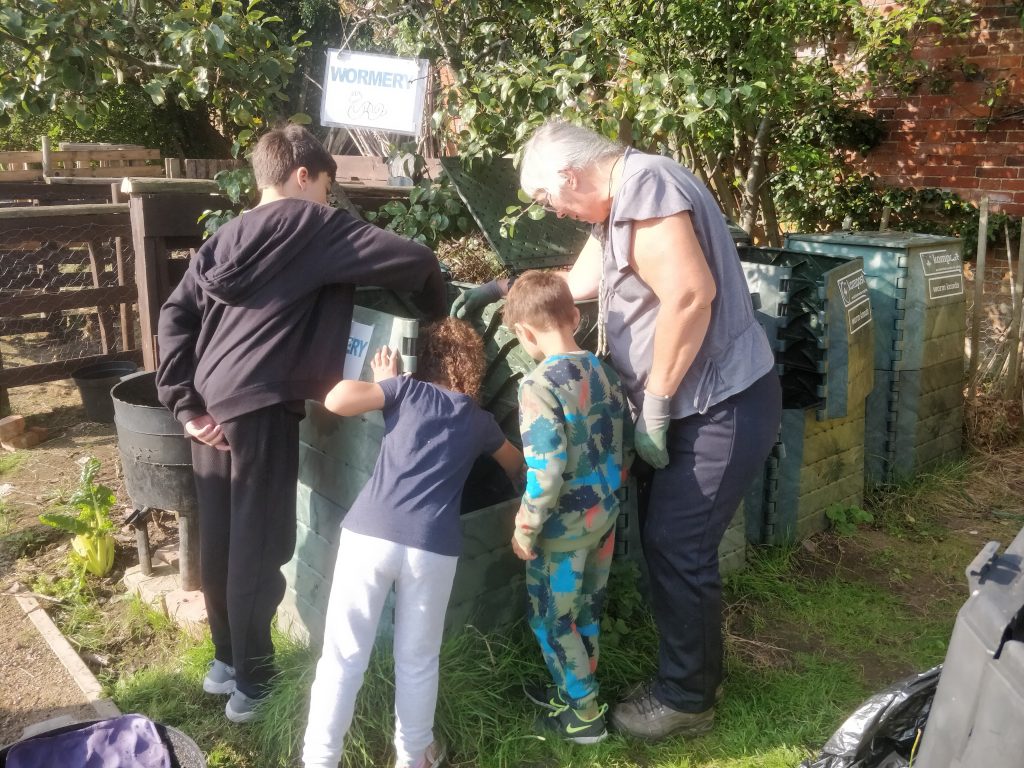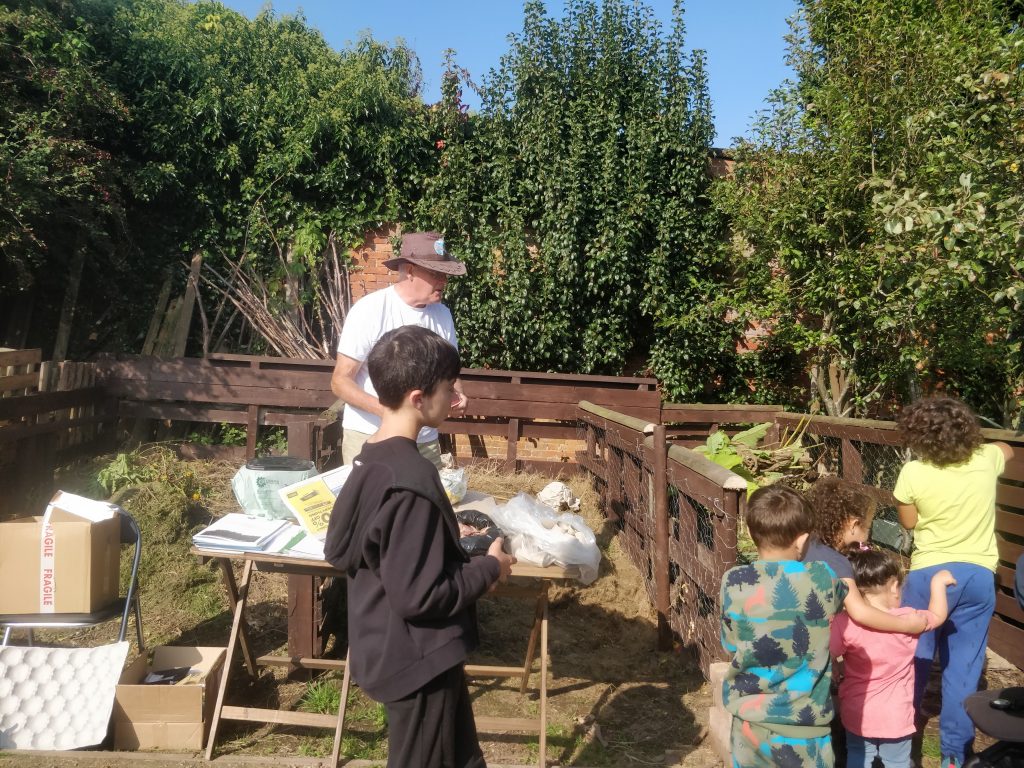 Have you thought about making your own compost in your garden but not known where to start? We host an event of making your own compost at 10-12 noon on Saturday, Sept. 18.
There are two kinds of composts – hot composting and cold composting. We will demonstrate hot composting which can decompose quicker.
We will show you a good ratio of the carbon to nitrogen pile and how to make good organic compost during the event.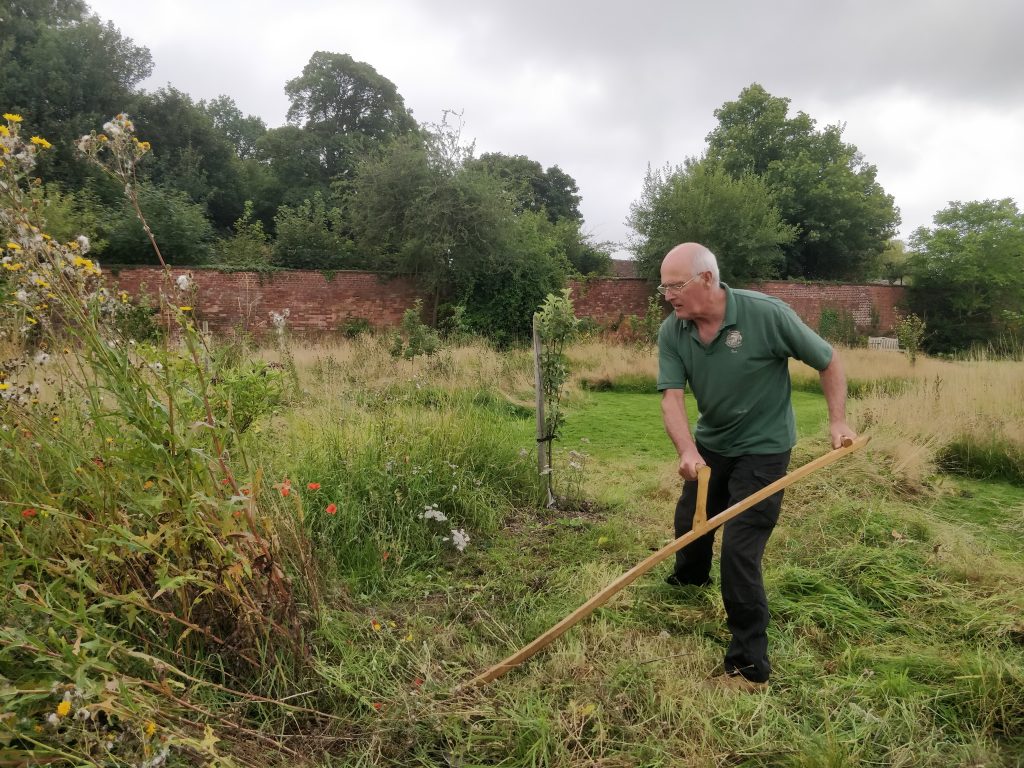 Scythe is the most important of all agricultural hand tools and has been used in farms for many centuries. It consists of a curved blade fitted at an angle to a long curved handle, used for cutting grain and grass. It has been considered as one of the zero-emission tools for the environment.
We are happy to demonstrate how to use the friendly environment tool properly and the aftercare in the Walled Garden on 28th and 29th August.
Our team member Mr Tim Claye will be happy to answer all the questions about the scythe.
Hope to see you all.
Our market is held once a month from May to Oct each year. Everyone is welcome to attend the markets. There you may find refreshments and our fresh and organic cooked food. All the markets are currently suspended until further notice, due to Covid-19.
Activities
School leaver challenge/Young people project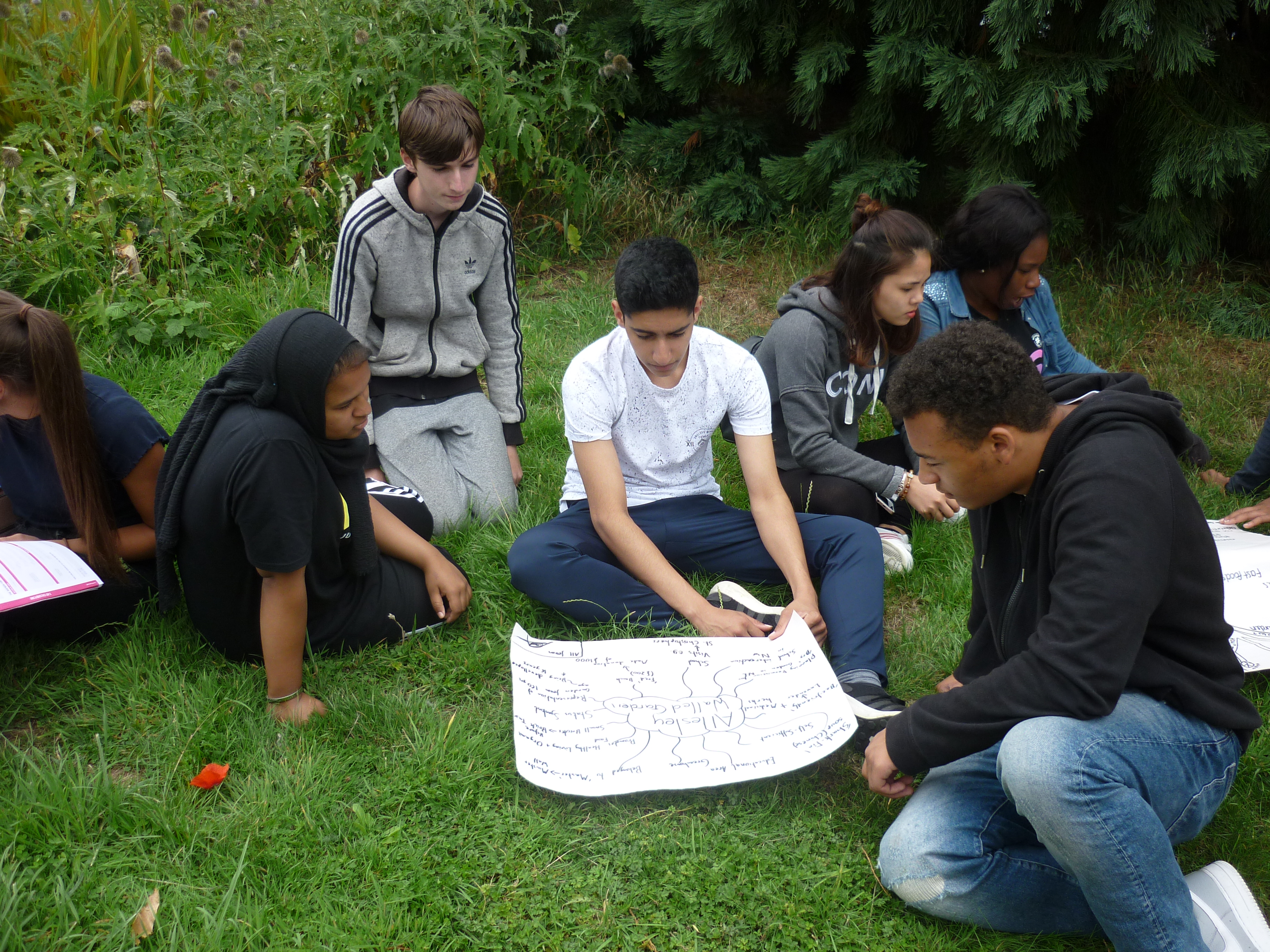 Wassailing Carol
An ancient mysterious ceremony to encourage bountiful harvest, presented by a group of people gathering together at the beginning of each year to pray by carolling, parading, chanting reciting poetry and banging loud objects to ward off evil spirits.
Speech Event
A horticulture speech event is held in March each year. The speaker gives a thorough speech about horticulture, discusses and exchanges some ideas with the audience about gardening. Tickets will be available in advance.
Looking forward to see you next time.
Special Needs/Physical and Mental Health Project
Our group is enthusiastic in association with any special needs, physical/mental health projects held at our garden. The garden is also wheelchair accessible. Please contact us, If you are organising a project and interested in using our venue.
Education
We are glad to be able to visit schools to give talks or to provide our venue for pupils/young persons to learn about horticulture and the importance of an eco-friendly environment.